GODFREY HOYNE PROPERTY INVESTMENT OFFICE, ROMILEY, GREATER MANCHESTER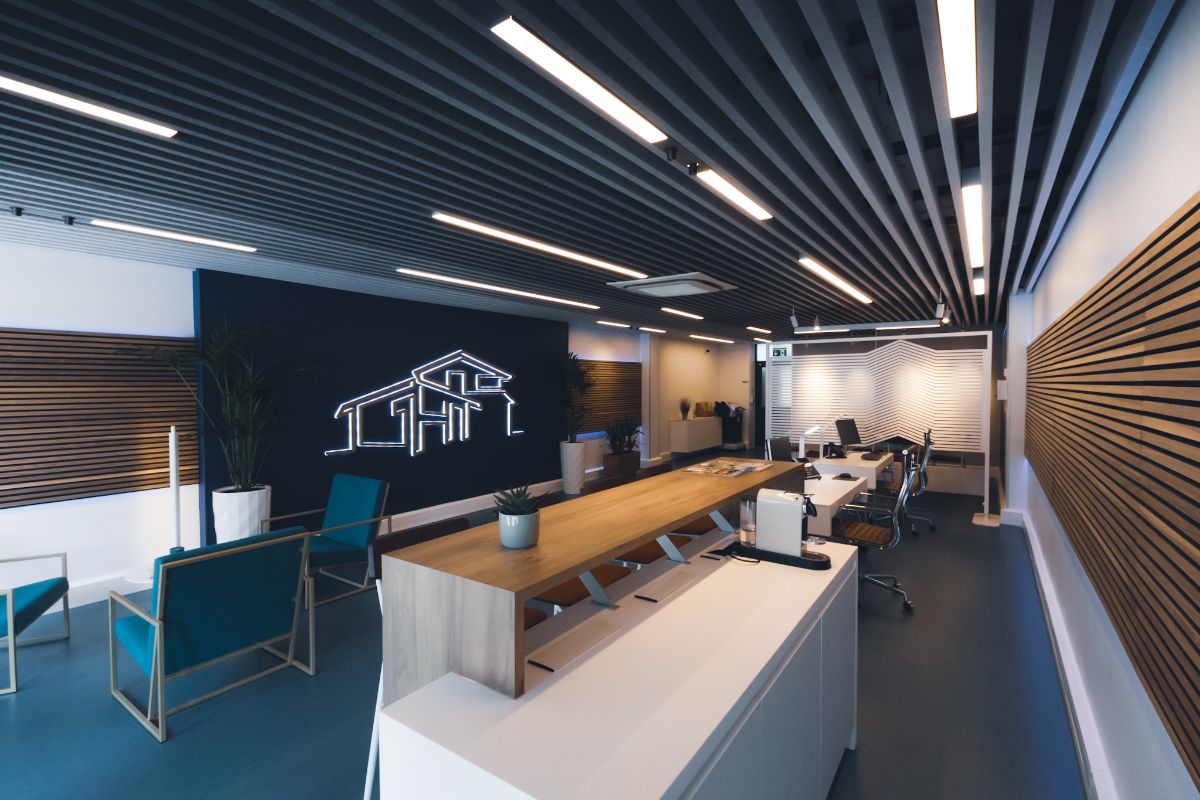 Simple, sharp linear themes utilised to create depth and space in a redundant former bookmakers in Romiley.
Moving towards increasing sustainability in the design process, only one of the finish materials is not 100% recycled or recyclable.
The island unit serves as a small hub area which can be utilised by business individuals in the locale without their own office space.