-->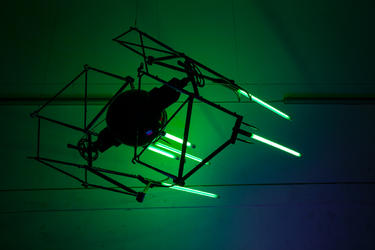 Second HEAVY PETAL illuminated Star Wars sculpture created from up-cycled old Raleigh bike frames.

Commissioned by WIRED magazine & featured in Nov. 2014 edition.

Both sculptures featured as showcase installation at WIRED 2014 event, London.
Enter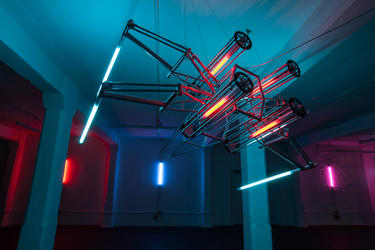 First commission for HEAVY PETAL, my lighting design collaboration with Tyson Lighting.
'Up-cycling of cycles' - Raleigh Grifter bike frames and parts of BMX's were fused to create this installation . To be hung in Manchester soon.
Enter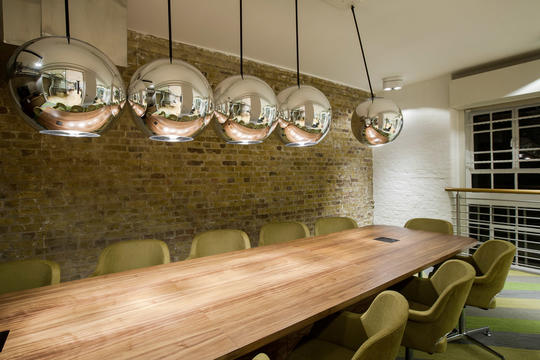 'All work and no play makes Jack a dull boy'.....
Using the building's natural industrial features, Northern Backdrop tied together influences from New York lofts, building materials and a pinch of dry Northern humour with references to Bolton based company's early history as a typewriter manufacturer. Realised from scratch and completed in five weeks. Bespoke lighting and furniture finishes by the designer.
Enter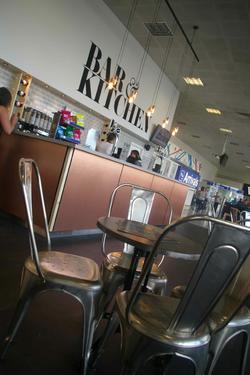 Bar and deli/pizza offer in the airside concourse of Liverpool Airport. 3d concept visuals created – recently completed.
Enter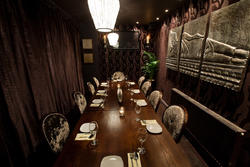 Thai fine-dining restaurant & public house. This lease site was previously a failing operation as a cafe and cabaret pub, gutted out and re-designed from scratch.
Enter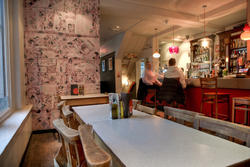 Student-led bar and basement club in Cambridge city centre. Sixties references to politics and scandal with basement club wall artwork for the mod & ska night regulars.
Enter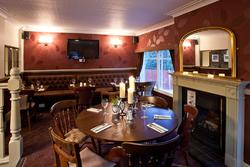 Conversion of a redundant former community local into a restaurant pub and carvery.
Enter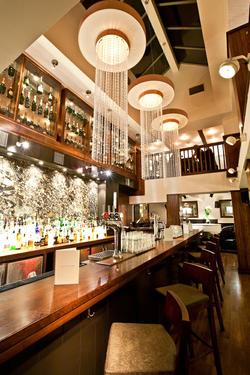 Refurbishment with traditional and modern Art Deco influences. Feature pendant lights also created by the designer.
Enter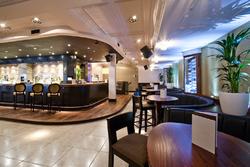 Landmark Liverpool restaurant & bar. Design influences were drawn from American art deco and the city's rich maritime history, notably from the interior of the legendary White Star Line cruise ship, RMS Aquitania. Feel free to give us a call to discuss inspirations on this project in further detail.
Enter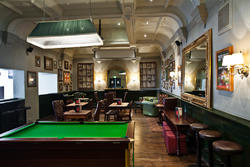 A tongue-in-cheek take on a gentleman's club & billiards room was the inspiration for this project. Achieved on a shoestring budget, recycling furniture, fittings and bric a brac from other sites and combining them with new elements. Feel free to give us a call to discuss inspirations on this project in further detail.
Enter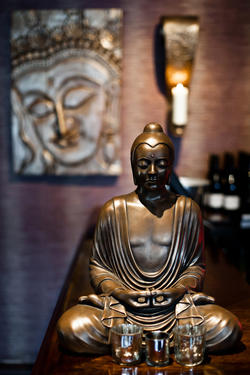 Thai fine-dining restaurant and traditional English public house. Formerly a failed pub, which was closed down by its owners.
Enter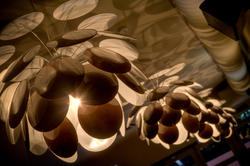 Crisp, modern continental influences applied to this pizza kitchen & bar in the Urban Splash Mailbox development in Birmingham.
Enter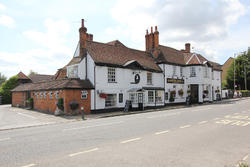 Faithful updating of this Grade II Listed 16th century coaching inn, which is the 5th oldest licensed premises in Britain.
Enter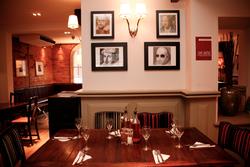 A very successful transformation combining traditional and contemporary elements.
Enter