BAR & CINEMA ROOM, HALE, CHESHIRE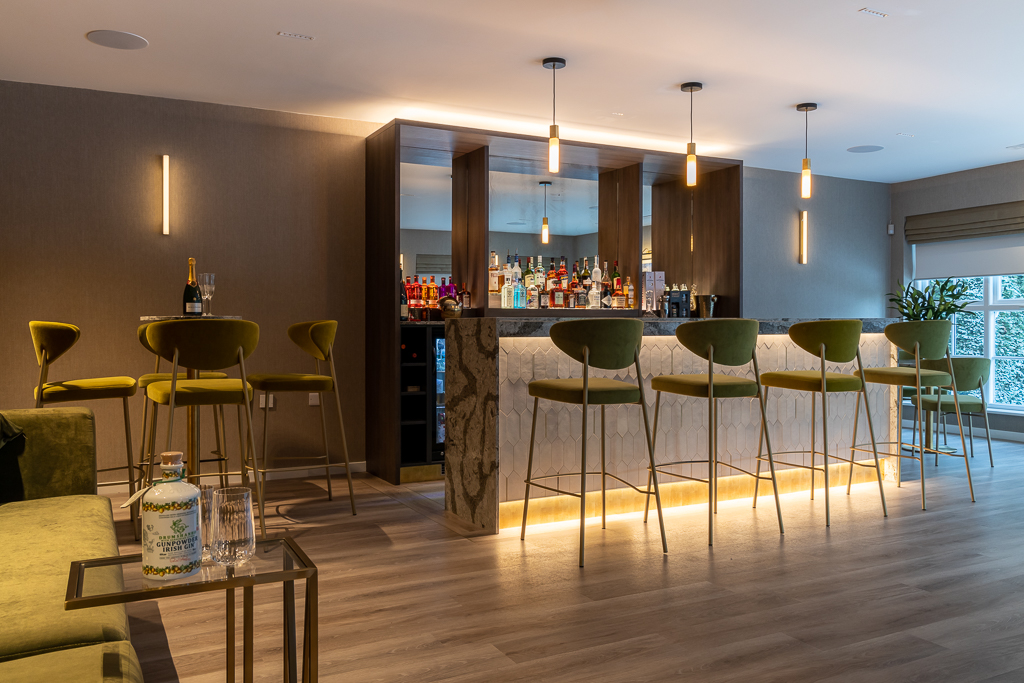 An Irish Bar re-imagined. The clients have roots in Ireland, so some keynote symbols were re-mixed to create a more cocktail feel.
Elements such as the repetition of the staggered hexagonal forms of Giants Causeway, the green white and gold of the Tricolour flag and Irish Linen created the basis for this premium home interior.